Joan Cardone, MD, FACOG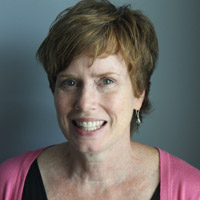 Dr. Joan Cardone is the seventh of nine children who grew up in a family where education was the top priority. Both of her parents and a few of her siblings are teachers. This love of education is reflected throughout her life and in her ongoing work as a physician. Dr. Cardone grew up in the suburbs of Chicago then attended the University of Illinois at Champaign-Urbana where she received a BS in Biochemistry (Phi Beta Kappa). From there she went on to medical school at the University of Illinois at Chicago where she graduated with honors. While in medical school she used her biochemistry skills and conducted research in the field of reproductive endocrinology with particular emphasis in infertility treatment. After completing medical school, Dr. Cardone moved to Los Angeles where she completed her residency in Obstetrics and Gynecology at UCLA. When her residency was completed, love of family drew Dr. Cardone back to her home. After practicing in the western suburbs for five years, similar practice styles and priorities prompted Dr. Cardone and the other founding physicians of West Suburban Women's Health to establish a new practice in the same area where they had long been established.
After more than 20 years of practice, Dr. Cardone decided to concentrate on gynecologic care and is no longer practicing obstetrics.  She is able to care for all gynecologic needs but has a particular interest in fertility, menopause and hormone replacement therapy, pelvic prolapse and minimally invasive gynecologic surgeries.  She and her family have lived in the area for more than 25 years.  She enjoys gardening, cooking, discussing literature, playing tennis and relaxing with her husband and grown children.
.